False.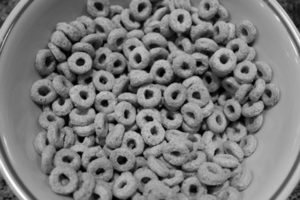 The idea that exercising on an empty stomach will burn more fat calories has been around for some time. You have maybe heard of the book Body for Life by Bill Phillips. It came out in the late 1990s, and in  it, Phillips suggests performing cardiovascular exercise in the morning prior to eating breakfast to allow your body to burn more fat calories.
The theory is that if you work out the first thing in the morning before breakfast—or even later in the day after having fasted for 6 or 8 hours—your body will have less glycogen (stored carbohydrates) to burn for fuel. As a result, your body will tap fat stores sooner during the exercise session to maintain energy levels. Theoretically, this would lead to burning more fat calories, and you potentially would lose more weight from your workouts.
It is true that during lower-intensity workouts—walking, for example— you burn from fat stores a higher proportion of the calories you require for fuel or energy, as compared with higher-intensity workouts such as running. However, the absolute or overall number of calories you burn during higher-intensity workouts is much greater than when you are doing lower-intensity workouts. That's why even though the proportion of fat calories burned during high-intensity workouts is lower, you actually burn more fat calories overall during high-intensity workouts. I know this is confusing!
Look at it another way: If you work out prior to eating breakfast or after a 6–8 hour fast, it is likely your energy levels will be lower and you will not be able to exercise at higher intensities, if that is your goal. The result could be that you burn fewer calories (even fat calories) during your workout. Most fitness professionals recommend eating 100–200 calories prior to exercising to help you maintain your blood glucose level as well as your energy level during exercise.
Researchers have studied this topic, and a review article titled "Does cardio after an overnight fast maximize fat loss?" was published in the Strength and Conditioning Journal (Schoenfeld, 2011). The author states, "In conclusion, the literature does not support the efficacy of training early in the morning on an empty stomach as a tactic to reduce body fat. At best, the net effect on fat loss associated with such an approach will be no better than training after meal consumption, and quite possibly, it would produce inferior results. Moreover, given that training with depleted glycogen levels has been shown to increase proteolysis (muscle breakdown), the strategy has potential detrimental effects for those concerned about muscle strength and hypertrophy."
Research has also clearly shown that if we wait for long periods of time to eat between meals, we often get ravenously hungry and overeat when we do sit down for a meal. Imagine not eating for 6 or 8 hours and then also performing a workout prior to eating something!
Safety should be considered as well. Many people get light-headed or dizzy if they try to perform physical activity on an empty stomach, which could lead to fainting and possible injury.
I certainly understand the desire to try to tweak our workout routines in an attempt to burn a few more calories or shed a few extra pounds. However, I urge you to always use the common sense test when you hear or read about new workout programs, techniques or suggestions—especially if someone is selling a new and exciting product. I know many people who tried the don't- eat-before-working-out-in-the-morning routine. Almost all of them lost a few pounds, but the routine didn't last. After a few weeks or a few months at most, they were back to their normal habits.
Reference:
Schoenfeld, B. Does cardio after an overnight fast maximize fat loss? Strength and Conditioning Journal (2011), Vol 33, pp. 23-25.