True.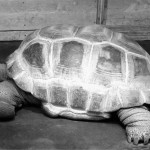 One of our family's favorite summertime activities is to get in our canoe and float down a river not too far from our house.  The float usually covers 4 to 6 miles and we make frequent stops along sandbars to play football, swim, roast hotdogs, build sand castles, and of course, search for animals.  Our three boys always view these trips as mini adventures and they are continually on the lookout for critters.  They commonly find snakes, frogs, turtles, and toads and are never bashful about playing with them.  It hasn't been until recently that I've learned that handling reptiles and amphibians can increase your risk of contracting a salmonella infection.  People often associate salmonella infections with eating contaminated foods like chicken or eggs.  However, it is true that you can get a salmonella infection from reptiles and amphibians.  The Centers for Disease Control and Prevention also says that birds, cats, horses, and even dogs can pass salmonella in their feces.  Mermin and colleagues (2004) performed a study to estimate the burden of reptile- and amphibian-associated salmonella infections and published it in the journal Clinical Infectious Diseases.
The authors concluded that reptile and amphibian exposure is associated with about 74,000 salmonella infections every year in the United States.  The authors also stated that their findings "emphasize the need for improved prevention efforts without which thousands of preventable cases of reptile- and amphibian-associated salmonellosis may continue to occur annually in the United States."  If you are interested in decreasing you or your family's risk of contracting a salmonella infection, avoid contact with reptiles and amphibians (especially for young children) and thoroughly wash hands after doing so.
Reference:
Mermin J, Hutwagner L, Vugia D, Shallow S, Daily P, Bender J, Koehler J, Marcus R, Angulo F: Reptiles, amphibians, and human Salmonella Infection: A population-bases, case-control study. Clinical Infectious Diseases (2004), Vol 38, pps. S253-261.