True.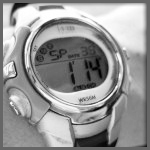 The majority of people consume beverages that contain caffeine at some point during their day.  For many, it's the two or three cups of coffee they drink early in the morning, for others, it comes in the form of tea or soda.  Individuals who purposely consume beverages that contain caffeine often say it gives them a bit of a jolt, helps they wake up or feel more awake, and helps give them energy.  Might this translate into improved performance when exercise or physical activity is involved?  The overwhelming answer from the research that has been conducted up to this point is yes, caffeine consumption does improve exercise performance.  Caffeine is considered an ergogenic aid, something that enhances performance.  There have been a tremendous number of studies conducted on caffeine and performance with many of the studies showing that performance is improved by about 10% with the aid of caffeine. 

Graham (2001) published an extensive review article on the topic in the journal Sports Medicine, and stated that there is no doubt that caffeine enhances physical performance; he referenced many articles to support the claim.  He also stated that he was not aware of any published study that has shown a negative effect of caffeine on performance.  Keep in mind, though, that not everyone responds the same to caffeine.  Don't assume you can drink a cup or two of coffee and immediately knock off 3 or 4 minutes from your 5k race time or go out and bike an additional 20 miles.  For some, consuming caffeine can result in getting jittery or fidgety and can contribute to increased nervousness or anxiety in others.  The International Olympic Committee has set a limit on how much caffeine can be ingested by Olympic athletes.  Consuming 1 or 2 cups of coffee likely wouldn't cause an athlete to be over the limit, but consuming 5 or 6 cups certainly could.

Reference:
Graham T: Caffeine and Exercise: Metabolism, Endurance and Performance. Sports Medicine (2001), Vol 31, pps. 785-807.